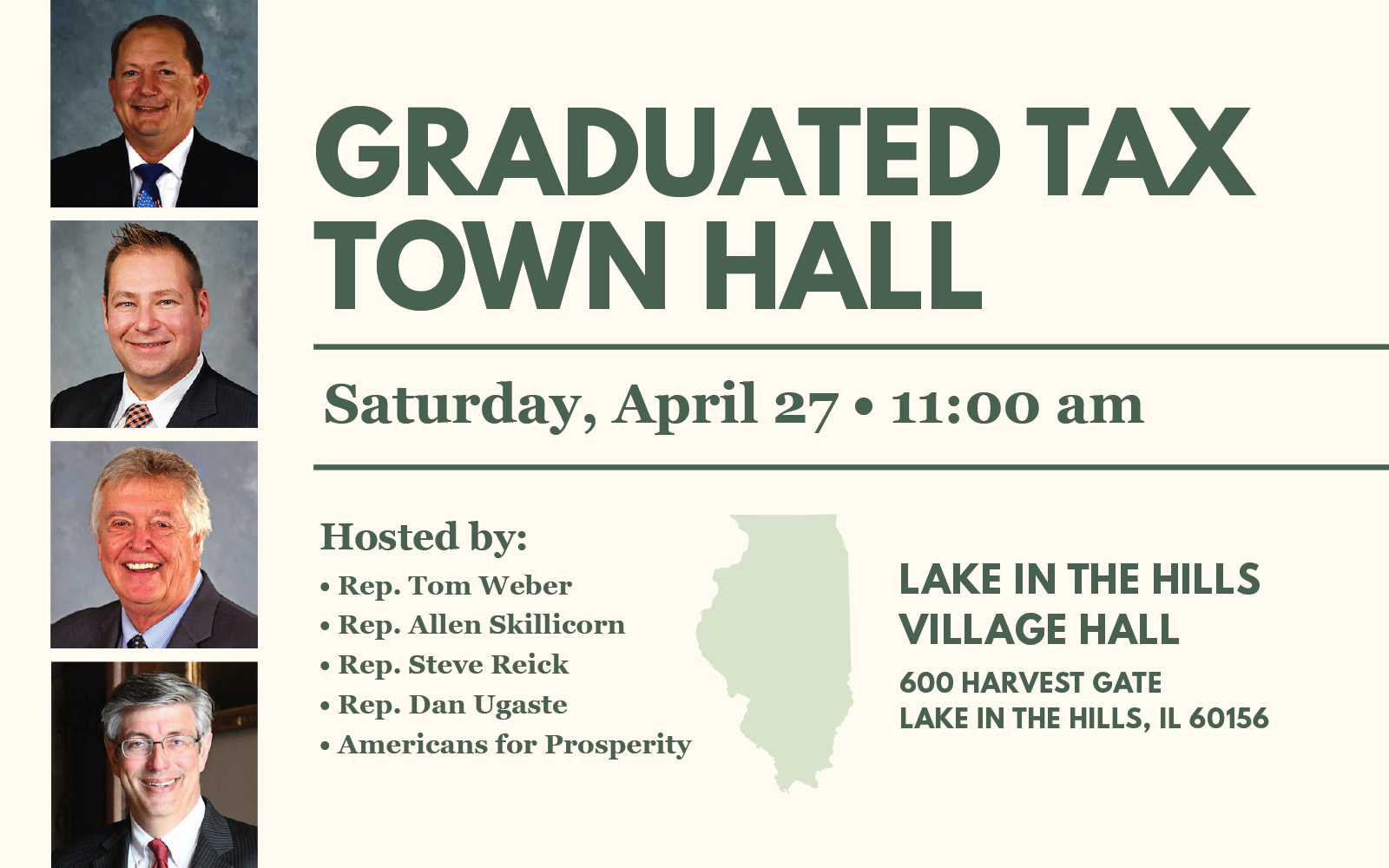 A group of north-suburban lawmakers are coming together on Saturday, April 27 to host a town hall meeting on Governor JB Pritzker's graduated income tax proposal, which seeks to permanently remove the flat income tax guarantee from the Illinois Constitution.
The event will take place on April 27 from 11:00 AM – 12:30 PM at the Lake in the Hills Village Hall, 600 Harvest Gate, in Lake in the Hills. State Representatives expected to be in attendance include Rep.Tom Morrison (R-suburban Cook County), Rep. Steve Reick (R-McHenry County), Rep. Allen Skillicorn (R-McHenry/Kane County) Rep. Dan Ugaste (R-McHenry/Kane County), Rep. Tom Weber (R-McHenry/Lake County) and Rep. Grant Wehrli (R-DuPage County).
Representatives of Americans for Prosperity, a not-for-profit organization that studies Illinois' most pressing issues, will join the legislators at the meeting. An informational presentation will be followed by a Question & Answer session.