State Representative Steve Reick Co-Hosted a successful document shredding and food pantry collection event over the weekend. Two hundred eleven cars dropped off 6,772 pounds of paper to be shredded, and hundreds of non-perishable items were collected and later dropped off at local food pantries.
"This was my second shred event and food collection event of the summer, and as was the case a few weeks ago in Woodstock, the residents of McHenry and the surrounding areas were extremely generous with their non-perishable donations," said Reick. "With unemployment still extremely high, food pantries are stressed. The hundreds of items we delivered will go far in helping to feed struggling families."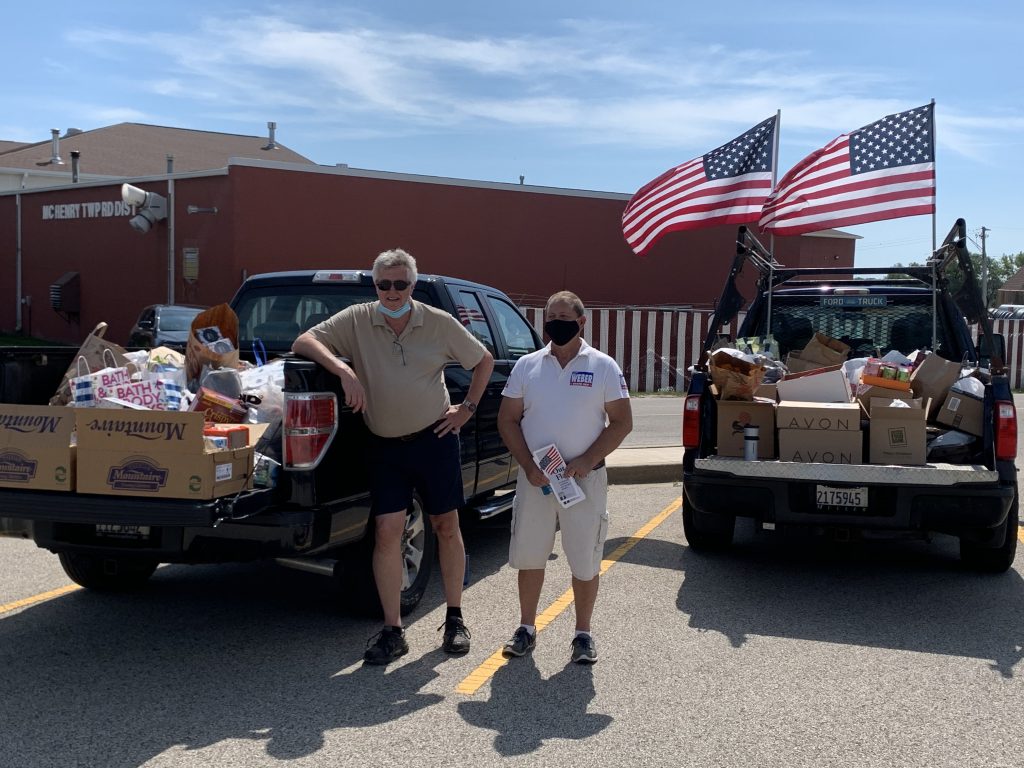 For the August 22 event, Rep. Reick partnered with neighboring District 64 State Representative Tom Weber (R-Lake Villa). They are shown to the left with two trucks filled with non-perishable items to be donated to pantries.
"This is an annual event that has become extraordinarily popular," added Reick. "People are able to safely dispose of sensitive documents they no longer need, and local pantries are able to enjoy a boost in donations. I appreciate the generosity shown at both shred events, and look forward to doing these outreach activities again next year."