Woodstock – Yesterday, State Representative Steve Reick (R-Woodstock) presented a resolution honoring the life and service of McHenry County Sheriff's Deputy Jacob Keltner to Keltner's wife, Becki Keltner. Deputy Keltner was killed in the line of duty on March 7, 2019, while serving an arrest warrant in Rockford as part of a regional fugitive task force. Deputy Keltner was 35 at the time of his passing and leaves behind his wife and two children, Caleb and Carson.
The resolution, House Joint Resolution 66 (HJR66), designates the interchange at Interstate 90 and Illinois Route 23 as the "Deputy Jacob Keltner Memorial Interchange" as a remembrance of Deputy Keltner's service to the people of McHenry County and Illinois. The resolution partly states, "It is fitting to remember Deputy Keltner, not only for the dedication to duty that took him from his family but for what his passing did to bring a community together in both its grief and its gratitude for his sacrifice as he gave his last full measure of devotion."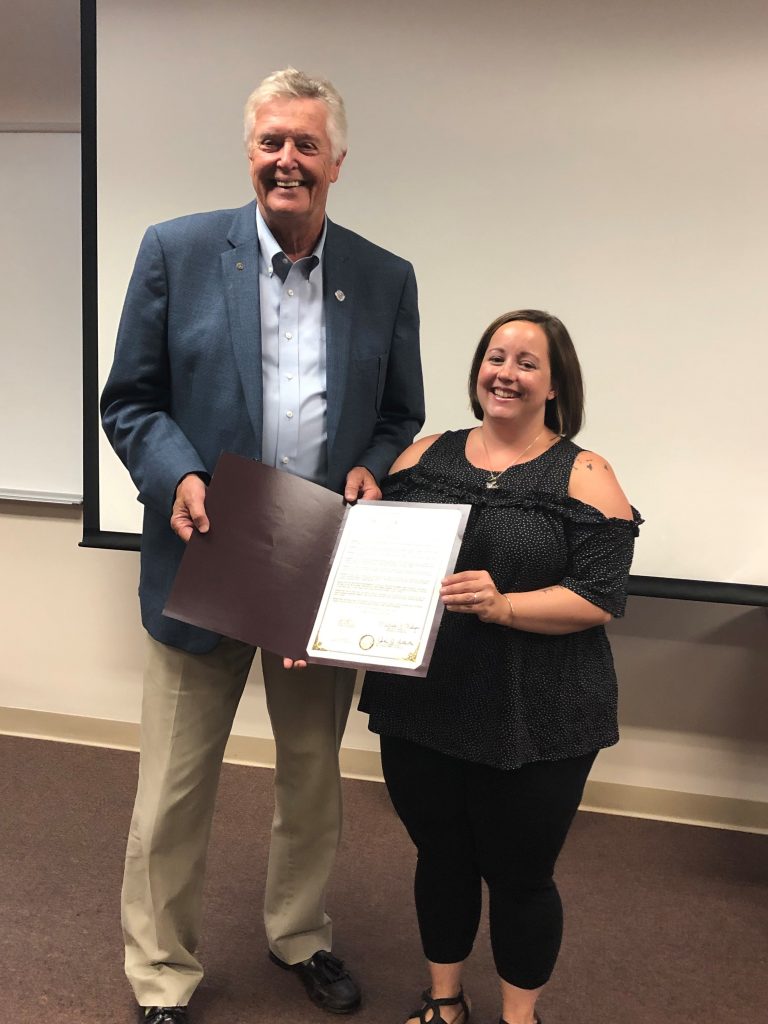 Rep. Reick spoke in support of HJR66 this past May. Both the Illinois House of Representatives and Senate adopted the resolution unanimously.
###