Federal Government Bans Bump Stocks
In a surprise announcement on Tuesday, the federal Department of Justice (DOJ) issued a ruling banning bump stocks. The DOJ amended the Bureau of Alcohol, Tobacco, Firearms and Explosives (ATF) regulations, and the ban will take effect 90 days after publication of the new regulation (expected by this Friday). This points to a mid-March effective date for the ban.
According to the new ruling, by the effective date individuals who own bump stocks must have either destroyed them or turned them in to an ATF office. While information about this new ban is still being released, I'm told the DOJ reevaluated the definition of bump stocks to now fall under the definition of "machine guns" as defined under the National Firearms Act of 1934 and the Gun Control Act of 1968. According to the DOJ, bump stock devices "allow a shooter of a semiautomatic firearm to initiate a continuous firing cycle with a single pull of the trigger."
Upon learning of the ban, officials with the National Rifle Association (NRA) expressed their disappointment that the new rule doesn't include an amnesty, which would have allowed people who bought the attachments when they were still considered legal, to keep them. Gun Owners of America, a pro-Second Amendment group, promised litigation in response to the new ruling, which they called "arbitrary."
Rep. Reick Tours INCubatoredu Classroom in Harvard's District 5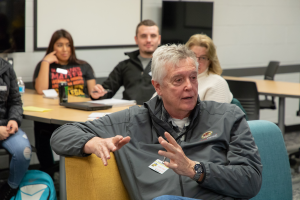 I was pleased to have an opportunity last week to see the new INCubatoredu learning space at Harvard High School. A recent renovation (paid for entirely through private donations) transformed the former computer lab into a modern state-of-the-art workspace that will assist with teaching and learning in District 50. Students can now benefit from Smart Board technology, liquid-crystal display screens and new modular furniture in the new classroom space, which was built with 21st Century learning in mind.
This phenomenal entrepreneurial workshop teaches students how to bring a product idea through the entire business process from concept to financing and marketing. Throughout the course of the school year, student teams formulate a comprehensive business plan that is ultimately judged by a panel of adults, with projects scored on their viability as a product that could be successful in the marketplace. Much like the television program "Shark Tank," this real world learning is preparing District 50 students for a bright future.
Project funding came primarily from donations from the Coleman Foundation, Domek Foundation, Foglia Family Foundation, Harvard State Bank, Harvard Community Education Fund and the McHenry County Economic Development Foundation.
Illinois Celebrates its 200th Birthday with Grand Bicentennial Party
On Monday, December 3, Illinois celebrities, dignitaries, veterans and citizens came together to celebrate Illinois' Bicentennial Birthday at a party held on Chicago's Navy Pier. Journalist Bill Kurtis hosted the program, which opened with Wayne Messmer singing the national anthem and performances from the Chicago Symphony Orchestra and many notable Illinois entertainers. Governor Bruce Rauner and Governor-elect J.B. Pritzker were also on hand to welcome a crowd of more than 2,300 attendees.
Rauner noted the contributions of Bicentennial sponsors who made it possible to conduct a year's worth of Bicentennial activities without spending taxpayer money. The key sponsors included Wintrust, which served as the Official Bank of the Bicentennial, Walgreens, Abbott, Boeing, BMO Harris, Illinois Office of Tourism, Comcast and United Airlines.
As part of the year-long celebration, Illinoisans were polled to determine the top 200 people, places and things in Illinois history. Every two weeks, people had an opportunity to cast on-line votes for the best movies, most inspiring leaders, greatest books, top businesses and much more. Click here to see the top 10 results in the 20 different categories.
Reick and Wilcox Partner on Successful Mobile Office Hours Event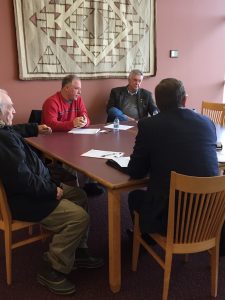 State Senator Craig Wilcox and I held a very successful mobile office hours event on December 5 in Harvard. We had an opportunity to speak with a steady stream of constituents from the Harvard area as we brought our legislative offices to them in their community. These mobile office hours events offer us great opportunities to connect with the constituents we serve since our legislative districts are geographically very large. I schedule mobile office hours throughout the 18 communities that comprise the 63rd District and those events are always published on my web site (
www.repstevenreick.com
) and on my Facebook Page (
State Representative Steve Reick
).
National Day of Mourning Held for President George H.W. Bush
Earlier this month the world mourned the death of the 41st President of the United States, George Herbert Walker Bush. President Bush passed away at his Houston home on Friday, November 30th at the age of 94. Our 41st President's flag-draped coffin lied in state at the U.S. Capitol from Monday, December 3 through Wednesday, December 5. The 5th was a National Day of Mourning and the date of President Bush's State Funeral at the National Cathedral in Washington, D.C. Thousands of mourners attended the State Funeral, including the five surviving presidents: Donald Trump, Barack Obama, George W. Bush, Bill Clinton and Jimmy Carter.
The following day, funeral services were held at St. Martin's Episcopal Church in Houston. After the service, President Bush's coffin was transported via a special train that carried him to his burial plot near his presidential library, on the grounds of Texas A&M. He was buried next to his wife of 73 years, Barbara, and daughter Robin, who died in 1953 at the age of three of leukemia.
President George H.W. Bush was the last veteran of World War II to serve as president. Bush spent decades in public service, as a congressman, ambassador, director of the Central Intelligence Agency, Vice-President for two terms under Ronald Reagan, then President of the United States from 1989-1993.
Health Care Fraud Prevention Initiatives Saves the State Over $218 Million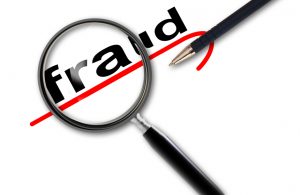 In its latest report, the
Governor's Health Care Fraud Elimination Task Force
showed that it successfully avoided or recouped $218 million in wasteful or fraudulent Medicaid spending. The effort resulted in 39 fraud convictions including $27.8 million in recoveries through criminal prosecutions, civil actions, and/or administrative referrals. The Department of Healthcare and Family Services (DHFS) Office of Inspector General (OIG) saved or recouped an estimated $190 million in Fiscal Year 2018. The task force has saved the state more than $665 million since its inception in 2016.
The Governor's Health Care Fraud Elimination Task Force was created in April of 2016. Chaired by Executive Inspector General Susan Haling, its purpose is to develop and coordinate a comprehensive plan to prevent and eliminate health care fraud, waste and abuse by deploying a cross-agency, data-driven approach. The Task Force specifically focuses on reducing wasteful spending and fraud in Medicaid, Worker's Compensation, and State Employee Group Insurance.
In Fiscal Year 2017, members of the Task Force participated in the 2018 National Health Care Fraud Takedown, which was the largest health care fraud enforcement action in U.S. Department of Justice History. The Illinois State Police Medicaid Fraud Control Unit's participation led to the indictment of 14 people responsible for approximately $430,000 in fraudulent claims in the Medicaid Home Services Program. Task Force members also participated in the U.S. Attorney's Office Health Care Fraud Task Force meetings to share information about data-driven approaches to fighting fraud.
Save the Date! Community Coffees to Begin in January of 2019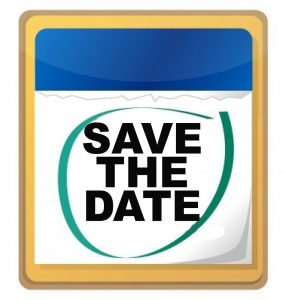 As an extension of my community outreach efforts, starting in January I'll be hosting monthly community coffees throughout the 63rd District. My staff and I are currently planning our first event for Saturday, January 19 in McHenry from 8:30 until 10:00 AM. Mark your calendar now, and additional information will be shared in an early January newsletter.
Proposals Made to Increase State Gas Tax to Fund Infrastructure Needs
Illinois' motor fuel tax on gasoline is 19 cents per gallon and hasn't been raised since 1990. All revenue from the tax goes to the Motor Fuel Tax Fund. In Fiscal Year 2017, $1.35 billion in State revenue was collected (approximately the same amount as was raised in Fiscal Year 2016). The State continues to face many challenges in maintaining its transportation system, as we've seen first-hand with the recent Metra issues.
Chicago Mayor Rahm Emanuel recently proposed raising the gas tax by 20 to 30 cents per gallon to fund a new Capital program and infrastructure improvements across the State. That would more than double the current 19 cent per gallon State gas tax. IDOT Secretary Randy Blankenhorn has also called for an increase in the State gas tax by at least 15 cents per gallon.
Governor-elect J.B. Pritzker on Wednesday, Dec. 12 did not dismiss the possibility of a gas tax hike to help pay for rebuilding the state's infrastructure, but he also cautioned that a major capital construction program will not come quickly when his administration begins on January 14. Pritzker also said a new capital program and the revenue to pay for it is not something the lame-duck 100th General Assembly should pursue when we return to Springfield on January 7.
Merry Christmas!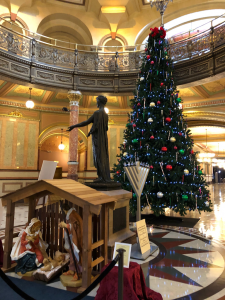 As we end 2018 and prepare to usher in 2019, I hope you are able to spend quality time these next few weeks with family, friends and other loved ones. While this has indeed been a difficult year for the State of Illinois, we have very much for which we can be truly grateful. I hope you have a wonderful holiday season and a healthy and prosperous new year!
Snow and wind that is common this time of year often makes travel difficult and dangerous. Please be safe in your holiday travels. You can use this link to access alerts about current road conditions that could make travel challenging.
The countdown to Christmas has begun! You can use this NORAD Santa tracker on Christmas Eve if you would like to follow Santa's trip around the globe.