Reick Document Shredding and Food Collection Event Set for This Saturday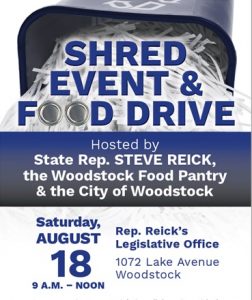 This Saturday, August 18th, I am partnering with the Woodstock Food Pantry and the City of Woodstock for a free paper shredding event and non-perishable food/personal items drive.
The event will be held in the rear parking lot of my legislative office at 1072 Lake Avenue in Woodstock from 9:00 AM until 12:00 noon. Residents from throughout the 63rd Legislative House District simply need to follow the signs that guide them through my parking lot and watch as event volunteers feed up to two boxes of shreddable documents into a large shred truck, and collect items to be donated to the food pantry.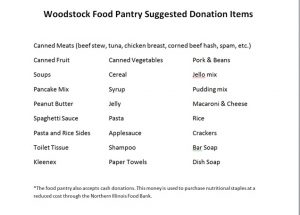 Parking will be available for those who want to watch their documents being shredded. Due to the size of the shred truck and popularity of similar events in the region, each vehicle will be limited to two grocery-sized bags or banker box sized boxes of shreddable documents.
Items collected for the food pantry will assist local families in need, including families residing within the Woodstock-based District 200 School District. It's a pleasure to provide this free document shredding opportunity while also collecting goods for a community organization that provides a critical service for the residents of Woodstock and District 200 families.
Reick Leads Effort to Protect Students from Sexual Abuse at School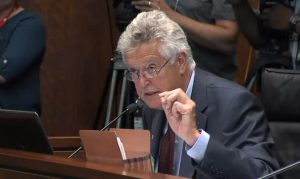 In June before a joint committee of the House and Senate K-12 Education Committees, members of the House and Senate K-12 Education Committees heard testimony from two incredibly brave survivors of sexual abuse from teachers or other employees within the Chicago Public School System (CPS). Both young ladies outlined systemic and repeated abuses by adults at their CPS schools.
Outraged over the findings, after the hearing I filed two pieces of legislation to address the issue:
HB 5923: Provides for the immediate suspension or revocation of the license of any Illinois educator or other school district employee who negligently fails to report an instance of suspected child abuse or neglect
HB 5929: Provides for the forfeiture of pension benefits for any Illinois teacher who is found through an administrative hearing to have sexually abused a student
I am continuing to work with Republicans and Democrats on the House and Senate Education Committees to seek further legislative interventions and solutions to this most grave issue. It is my hope that both bills will be passed during the upcoming Fall Veto Session.
Governor Signs Reick Bill that Helps School Districts Fill School Board Vacancies
Due to the impact school districts have on local property tax bills, it is of paramount importance that we have school boards operating with full membership. Sadly, in many parts of Illinois, districts have a tough time filling vacancies. Last week Governor Bruce Rauner signed a bill I sponsored that provides school districts with an additional tool to help fill board vacancies in the event that no qualified candidates step forward to serve. Through SB 2900, if a school board is forced to fill a vacancy due to a lack of available candidates, the board would then, by resolution, submit a referendum question to voters at the next general election that would allow for the at-large election of a board member from within the boundaries of the school district. Obviously, the best scenario is for school boards to be comprised entirely by individuals who meet the residency requirements for the office. But in the instances when that is not possible, this bill provides a valuable tool to help remedy the problem.
Governor Signs Teacher Licensure Bill into Law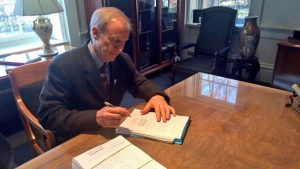 Legislation I championed this year to address the Illinois teacher shortage was recently signed into law. HB 5627 (now Public Act 100-0596), for which I served as Chief Co-Sponsor, removes red tape that is keeping well-trained educators out of Illinois classrooms.
The need for this type of legislation was brought to my attention earlier this year by a retired teacher from Woodstock who was named one of the top ten educators in the state during his tenure. This individual found the process to become a substitute teacher to be tedious and extremely expensive. I was pleased to help pass legislation that addressed this and other issues that have made it difficult for schools to find and retain an excellent workforce.
The new law provides for the following:
Full reciprocity of out-of-state applicants for an Illinois Professional Educator License, which would allow out-of-state licensed educators to teach in Illinois without meeting additional requirements
Makes numerous changes to the Substitute Teaching License law to ease the process for out-of-state licensed teachers and retired teachers with lapsed licenses to work as substitute teachers
Eases requirements for the timing of completion of professional development
Retired educators could work in school districts through June 30, 2020 a total of 120 paid days or 600 paid hours each school year without infringing on earned pension benefits
A short-term substitute teaching license would be established for individuals who hold an associate's degree or have earned at least 60 hours toward a degree from an accredited institution of higher education
These are excellent changes that should ease the process for those who would like to teach in Illinois schools. The standards remain high for the caliber of individual we would entrust to our public school classrooms, but much of the red tape and expense is removed. The provisions of the new law took effect on July 1.