Legislators Return for Final Weeks of Session
Lawmakers return to Springfield on Tuesday to begin the final 3 ½ weeks of the spring session. During this time we will consider Senate Bills that successfully passed out of that chamber and affirm or reject Senate amendments made to House bills we previously approved earlier this year. Budget discussions will become more intense as the May 31 adjournment date draws nearer. I will be serving as Chief House Sponsor of some Senate Bills that are now beginning to work their way through the House committee process. I will keep you apprised of the status of these bills as they clear the steps of the approval process.
$158,000 in Library Grants Coming to 63rd District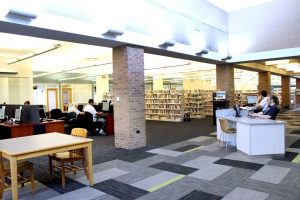 We are very fortunate in the 63rd District to have wonderful community libraries. I am pleased to announce that $158,000 in state-sponsored per capita grant money has been approved for libraries serving the 63rd Legislative House District. The Public Library Per Capita Grants Program was established to assist public libraries to improve and increase library services within their service areas. Grant amounts of up to $1.25 per person served are available, on an annual basis, to all Illinois local public libraries through an application process.
Libraries serving the 63rd Legislative House District that will receive funds include:
Harvard Diggins Library for $11,808.75
Johnsburg Public Library District for $15,526.25
Marengo-Union Public Library District for $17,416.25
McHenry Public Library District for $52,528.75
Nippersink Public Library District for $13,985.00
Rural Woodstock Public Library District for $15,767.50
Woodstock Public Library for $30,962.50
Since 1979, this annual grant program has provided funding to support the day-to-day operations of Illinois' public libraries. According to the Secretary of State's office, most libraries have chosen to use the money to fund library materials, programs and personnel.
Celebrate Agriculture in Illinois by Entering the Cream of the Crop Photo Contest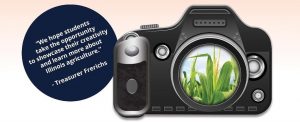 Illinois State Treasurer Michael Frerichs is offering children ages 8-18 an opportunity to capture the beauty of Illinois agriculture through the 6th Annual Cream of the Crop Photo Contest. Contest winners for ages 8-13, 11-14 and 15-18 will have their photos featured on new marketing materials for the Ag Invest program. Their work will also be prominently displayed at the 2018 Illinois State Fair, DuQuoin State Fair, and the State Capitol. The entry deadline for this contest is June 26, 2018. For more information about this competition, please visit
www.creamofthecropcontest.com
, call (217) 558-6217, or email
aginvest@illinoistreasurer.gov.
Reick Details Changes to Firearms Restraining Order Legislation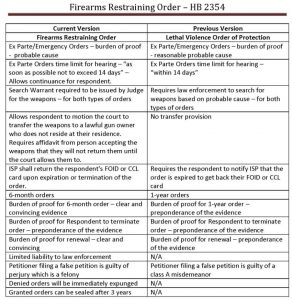 As you may know, I'm currently serving as a Chief Co-Sponsor of legislation that would allow family members and law enforcement to petition the court for a firearms restraining order for individuals who they believe are in imminent danger of causing harm to themselves or others due to their access to guns. When HB 2354 arrived back in the House after being amended in the Senate, the bill represented an extreme overreach into the rights of lawful gun owners, and did not provide protections for the respondents. I worked closely with the Democrat sponsor of the bill for six weeks to change the legislation into something I could support. Click here to view a video explanation of many of the changes I helped author. This chart itemizes many of the changes that add protections to law-abiding gun owners.
Mark Your Calendar for Summer and Fall Events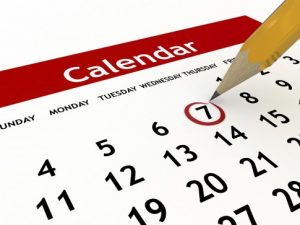 My staff and I have planned several free outreach events for the summer. Please make note of the following:
June 6 (Wednesday): Understanding Your Property Tax Bill: 6:30 PM – 8:00 PM, McHenry County Administration Building, Upstairs Conference Rooms A&B, 667 Ware Road, Woodstock
June 28 (Thursday): Senior Resource Fair: 10:00 AM until 12:00 Noon, Johnsburg High School, 2002 W. Ringwood Road, Johnsburg
August 18 (Saturday): Document Shredding Event: 9:00 AM until 12:00 Noon, Behind the Reick Legislative Office, 1072 Lake Avenue, Woodstock
Please visit my website at www.repstevenreick.com often for additional information about these and other upcoming events.
House Democrats Push for Another Tax Increase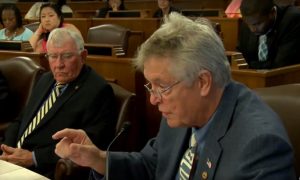 On May 2, I served as a substitute member of the House Revenue Committee, as we considered
HR 1025
, an initiative sponsored by House Speaker Mike Madigan that supports the concept of a "progressive" or graduated income tax in Illinois. I made it clear through my comments that I was vehemently opposed to changing our tax structure in this way. The ultimate vote fell strictly along party lines, with no House Republican committee members voting for the controversial proposal. While the "progressive income tax" approval was framed by its proponents as an abstract debate over the hypothetical desirability of amending the State Constitution to permit such a tax, proponents of higher taxes and greater spending were quick to respond to the appearance of HR 1025 as an opportunity to demand more money. In a white paper with a release date apparently timed to coincide with the vote on HR 1025, a liberal advocacy organization used the initiative to call for a net tax increase of $2 billion per year.
Illinois House Republicans
characterized the resolution as naked political partisanship.
The nonpartisan
Tax Foundation
led a response published on Thursday, May 3. The Foundation pointed out that the tax rates charged in Illinois, particularly taxes on Illinois income, sales, and real property, are already significantly higher than the total taxes charged by neighboring Midwestern states, and enactment of a new tax structure and higher taxes would worsen this disadvantage suffered by Illinois and its workers.
The total incomes earned by all Illinoisans, and the total amounts charged and collected by all of the units of our State and local governments, are both known numbers. In Illinois, state and local taxes take up 9.3% of our entire collective State income. For our six neighboring states – Indiana, Iowa, Kentucky, Michigan, Missouri, and Wisconsin – this number is 8.0%. The Illinois public sector already charges 1.3% more than the public sectors of our six neighboring states for the privilege of residing in, working, and earning money in Illinois. By no coincidence, these six states are increasing the sizes of their populations, job count, and housing markets much faster than is Illinois at this time.
Top 200 Historic Sites Chosen in Informal Poll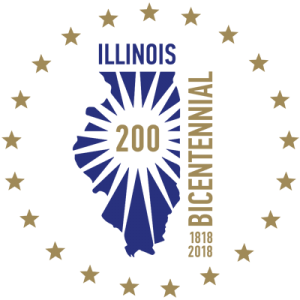 The
Illinois Top 200 Project
turned this week to
top historic sites
. Illinois residents were asked to choose a top Illinois site via an informal online poll. The winning choice was
Lincoln's New Salem
, the open-air heritage site operated by the Historic Preservation Division of the Illinois Department of Natural Resources (IDNR). Located in Central Illinois, New Salem was the home of Abraham Lincoln during the formative years of the future president's young manhood. Here he kept store, sorted mail, and studied law in preparation for his future career.
Other leading candidates included the
Pullman National Monument
on Chicago's Far South Side. A reminder of Illinois' industrial and railroad heritage, the Pullman Monument contains many buildings from the 1880s. In northern Illinois, the John Deere home and blacksmith shop in Grand Detour pays tribute to Illinois inventiveness and craftsmanship. Lincoln's Home National Historic Site in Springfield, Cahokia Mounds State Historic Site in Southern Illinois, U.S. Route 66, the Old State Capitol, Fort de Chartres, Fort Massac, and the President Ronald Reagan Boyhood Home rounded out the top ten sites honored.
Hotline and Network of Legal Services Launched to Assist Veterans and Service Members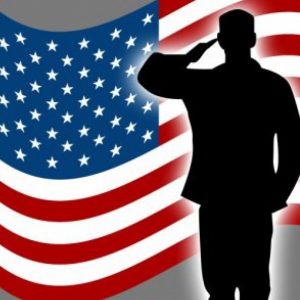 The Illinois Armed Forces Legal Aid Network (IL-AFLAN) is the first-ever statewide hotline and network of legal support services for veterans, active-duty military, National Guard, reservists and their dependents. Through the IL-AFLAN, veterans and military personnel can obtain free legal help for urgent family, housing and consumer problems, as well as issues such as discharge upgrades and benefit appeals. The free hotline can be accessed at 1-855-452-3526 (1-855-ILAFLAN) and is staffed by attorneys Monday through Friday from 9:00 AM until 4:30 PM. Serving as the entry point to the IL-AFLAN, the hotline will offer legal advice and brief services and then connect veterans and military personnel to legal aid providers near their community. Nine organizations, spanning every major area of the state, have received grants to provide legal aid services as part of the IL-AFLAN. To be eligible for services through this new program, veterans and active duty military members need to have an income less than 80 percent of the Chicago area median income. For a family of four, this translates into $63,000 annually.