Lawmakers Return to Springfield for Start of 2018 Session
Lawmakers are back in Springfield for the 2018 legislative session. Members of the House and Senate gathered in joint session on January 31 to hear Governor Bruce Rauner's annual State of the State address, and during the 45-minute speech the Governor struck a positive tone as he spoke about the continued need for bipartisan solutions that will grow the Illinois economy and restore public trust.
The Governor will present his annual budget address next week on Wednesday, February 14. The speech will be streamed live, and can be accessed at www.ilga.gov, by clicking on the House audio/video link.
Reick Champions Taxpayer's Fiscal Charter Legislation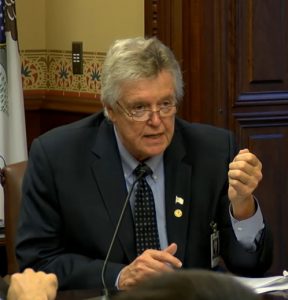 This year I am serving as a Chief Co-Sponsor of legislation that would significantly reform Illinois' budget process. The "Taxpayer's Fiscal Charter," filed in Springfield as
HB 4229
, gives broad power to taxpayers, limits lawmakers' ability to create new and unfunded entitlement programs, stops the flow of unfunded mandates toward schools and local government, and ensures the pension system's stability.
Specifically,
HB 4229
includes:
A two-year freeze in discretionary State spending; the freeze would continue after the deadline if at that point the State is unable to pay vendors within 30 days
A prohibition against adding any new programs or expansions of existing programs unless a full pension payment – based on actuarial requirements – is made
A requirement that any new legislation which creates new spending include an identified revenue source or identified cuts to an existing program to pay for the new spending
A mandatory 72-hour online posting of the General Assembly's proposed new fiscal year budget prior to passage
Lawmakers must take serious action to address reckless spending, and the provisions included in HB 4229 represent a major first step in addressing Illinois' financial problems. HB 4229 is awaiting assignment to a substantive committee.
Reick's 2018 Legislative Agenda Focuses on Taxpayer Protection Issues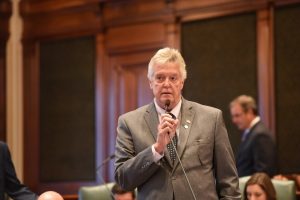 This is the time of year when lawmakers are filing the bills they hope to advance during the 2018 legislative session. I have filed eight House Bills that I hope to usher into law this year. They include:
Still Time to Take Road District Consolidation Survey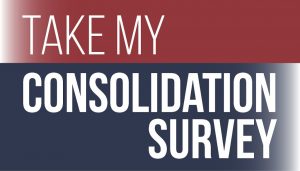 If you have not yet weighed in on my short road consolidation survey, you still have time. My short survey, available
here
, seeks to gather input about whether road district consolidation requests should only be allowed after public officials prove their case that the consolidation would save taxpayers money.
As you may recall, I recently filed
HB 4190
, a measure that would require a cost study be conducted before a township's trustees could take action to put a consolidation proposal before voters. Any consulting firm with an existing agreement for services in the township in question or in the county where the township is located would be prohibited from conducting the study. While I fully support consolidation that results in actual taxpayer savings, consolidation just for the sake of consolidation- when taxes don't go down or possibly would actually increase- is not in the best interest of taxpayers. What's missing is an accountability layer. I believe we need an additional step of transparency so trustees and voters aren't voting on a measure that could have unforeseen negative consequences.
There are some who do not think elected officials should have to make their case for taxpayer savings before bringing consolidation proposals before voters. I think taxpayers would take issue with that, and would prefer that elected officials are working from a full set of facts before they ask voters to weigh in on a consolidation proposal. I will accept survey responses through the end of the day on Friday, February 16.
Metra Seeks Public Input on Proposed Fare Structure
Metra is seeking input from customers regarding potential changes to fare structure and ticket options at several public forums this February. A forum in Crystal Lake was held on Monday of this week, but input on the proposed changes can also be shared online here. To learn more about the proposed changes and for a full list of the remaining hearings, click here.
Electronic Renewal Process Available for Renewal of Disabled Parking Placards
The Secretary of State's (SOS) Office is now offering an electronic renewal process for all persons renewing their disabled parking placards. In addition to making the renewal process easier, it will also help to combat fraud. Any current placard holder may start the renewal process prior to their medical re-certification. Then, at the time of their medical visit, the medical professional may complete the process by providing the necessary medical information through documents that can be sent to the SOS office for processing. At this time the electronic renewal process is only available for renewals. It is not available to new placard applicants. The new system does not replace the existing paper system. Patients and medical professionals may still avail themselves of the paper process. Those who have questions about this new electronic renewal system are encouraged to call the SOS's legislative affairs department at (217) 782-6640.
Thirteen Chicagoland Athletes Participate in 2018 Winter Olympic Games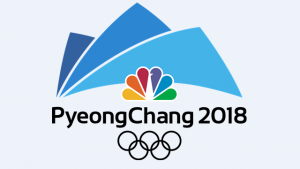 The Winter Games get underway this evening in PyeongChang, South Korea, and 13 athletes who either live or grew up in Chicago and the suburbs will be representing Team USA in a variety of sports. They include:
Kevin Bicker, 21, of Wauconda: Ski Jumping
Michael Glasder, 28, of Cary: Ski Jumping
Casey Larson, 19, of Barrington: Ski Jumping
Bradie Tennell, 20, of Carpentersville: Figure Skating
Alexa Scimeca Knierim, 26, Addison, and her husband Christopher: Pairs Figure Skating
Brian Hansen, 27, of Glenview: Speedskating
Lana Gehring, 27, of Glenview: Speedskating
Emery Lehman, 21, of Oak Park: Speedskating
Shani Davis, 35, of Chicago: Speedskating
Aja Evans, 29, of Chicago: Bobsled
Kendall Coyne, 25, of Palos Heights: Hockey
Hilary Knight, 28, of Lake Forest: Hockey
Bicker, Glasder and Larson have already advanced to the medal round on Saturday for ski jumping.
Skating for Team U.S.A. on the Men's Olympic Hockey team are the following players who have played either for the Chicago Blackhawks or the Chicago Wolves: James Wisniewski and John McCarrthy. Hawks or Wolves players who will represent Team Canada include Rene Bourque, Andre Ebbett and Rob Klinkhammer. One former Hawk will play for Team Sweden: Victor Shalberg. Tony Granato, 53, of Downers Grove and Chris Chelios, 56, of Chicago will be coaching the U.S.A. Men's Olympic Hockey Team. Good luck to these Illinois athletes and coaches and to all who will represent Team U.S.A. at this year's Olympic Games in South Korea!