First Week of 2018 Session Cancelled
Last Friday we learned that the first scheduled session days on the 2018 calendar (January 23 and 24) were cancelled. While I was looking forward to beginning our 2018 work in Springfield, I am spending this week working on local projects and meeting with constituents. The first day of the 2018 session year will now be Tuesday, January 30. On Wednesday the 31st, Governor Bruce Rauner will present his annual State of the State address before a joint session of the House and Senate. This speech is streamed live on the state's web site. If you would like to tune in to the Governor's noon address on January 31, visit www.ilga.gov, and click on the link for Audio/Video.
Rep. Steve Reick Files Legislation to Require Cost Study to Ensure Township Road District Consolidations Save Money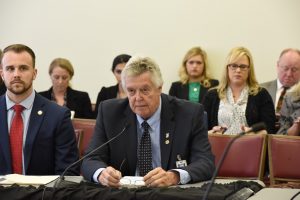 Taxpayers and elected leaders seek consolidation because they want lower taxes. I fully support consolidation that results in lower taxes. But consolidation just for the sake of consolidation- when taxes don't go down or possibly would actually increase- that is not in the best interest of taxpayers. What's missing is an accountability layer; we need an additional step of transparency so trustees and voters aren't voting on a measure that could have unforeseen negative consequences.
On January 16 I filed legislation that would require a cost analysis to determine if consolidation proposals will actually save taxpayers money.
HB 4190
serves as a trailer bill to clarify two pieces of legislation approved earlier this year (SB 03 and HB 607). The bill would require a cost study be conducted before a township's trustees could take action to put a consolidation proposal before voters. Specifically, the bill would amend the Illinois Highway Code by providing that before a township may submit a referendum to abolish a road district, the township must prepare through an independent contractor a cost study that demonstrates the abolishment is cost-effective and that the township which would assume the road district responsibilities is capable of carrying out the duties performed by the road district slated for elimination. Any consulting firm with an existing agreement for services in the township in question or in the county where the township is located would be prohibited from conducting the study.
Governor Rauner Vetoes Bill to Increase Powers of McHenry County Board Chairman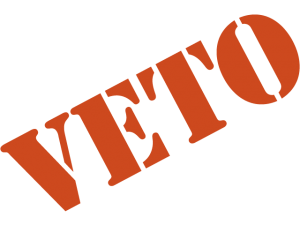 In a solid victory for the citizens of McHenry County, Governor Bruce Rauner recently issued a full veto of HB 171, which would codify in state statutes powers granted to specific county board chairmen with regard to appointing members to standing committees. The bill was written to specifically apply to McHenry County, in spite of the fact that in 2012 county voters voted 2:1 against a referendum that would expand the powers of the leader of the McHenry County Board.
In his veto message to the General Assembly, Rauner condemned the practice of codifying in state law carve-outs and special solutions that only apply to certain counties and that respond to specific local concerns. "Passing state law on such specific question of local authority undermines local control and the ability to create rules as elected Board's may deem appropriate," said Rauner. "Questions concerning the balance of power within local governments can be most appropriately reconsidered by local voters. Just as the citizens of a county can vote via referendum on whether their county adopts an executive form of government, so too should they be able to determine the appropriate power balance in question in this bill." HB 171 can return to the House and Senate for an attempted veto override, but a 2/3 vote in each chamber is required. The November House vote on HB 171 was 63-48-1, and in an override, 71 votes will be needed.
State-Sponsored School Library Grants Approved for 11 Districts Located within the Reick House District
I was pleased to learn recently that $17,381 in state-sponsored school library grant money will soon be flowing to 11 school districts located in the 63rd Legislative District. The School District Library Grant Program is designed to help provide more library books and materials for students attending public schools in Illinois. The state legislature has authorized up to a $.75 per pupil expenditure for qualifying schools. The grant award is based on funds appropriated by the General Assembly and the official enrollment as of the previous September 30th of a school district. Specifically, the following grants are being processed by the Secretary of State's Office and will then be forwarded to the Comptroller's office for payment:
Harvard CUSD #50: $1,865.25
Alden-Hebron Community Consolidated Unit #19: $750.00
Johnsburg CUSD #12: $1,359.00
Riley Community Consolidated School District #18: $750.00
Marengo-Union Community School District #165: $750.00
Marengo Community High School District #154: $750.00
McHenry CCSD #15: $3,262.50
McHenry Community High School District #156: $1,669.50
Nippersink School District #2: $845.25
Richmond Burton CHSD #157: $750.00
Woodstock CUSD #200: $4,629.75
Reick and Wheeler Petition ICC for Local Hearing on Proposed Utilities, Inc. Rate Hike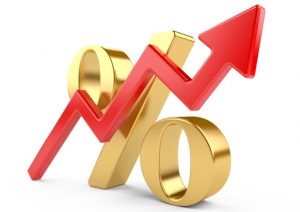 This week Representative Barbara Wheeler (R-Crystal Lake) and I sent a letter to the Illinois Commerce Commission (ICC), asking officials to hold a local public hearing to gather testimony from Johnsburg and Antioch residents who would be affected by a massive sewer and water rate hike proposed by Utilities, Inc. My office has been inundated with calls and emails from constituents that would be affected by this increase, which I'm told would be the third rate increase for water and sewer since 2009. These residents, many of whom are living on fixed incomes, have asked us to help facilitate a local platform where they can come and provide testimony on how this latest rate increase would affect their family budgets, and for some, their ability to remain in their homes.
In 2009, Utilities Inc. serviced the affected area at a monthly rate of $5.14 and consumption rates of $3.14 per 1,000 gallons. If the latest request is approved by the ICC, those customers would soon have to pay a rate of $35.03 per month with consumption rates of $11.08 per 1,000 gallons; a 353% increase in water/sewer service costs in just eight years. Considering the Consumer Price Index has only risen 13 percent since 2009, increasing rates by more than 350 percent for a necessity like water is extreme. We have offered to help coordinate the meeting. To read our joint letter to the ICC,
click here
.
IL Department of Veterans Affairs to Honor 200 Veterans During "Honor 200" Event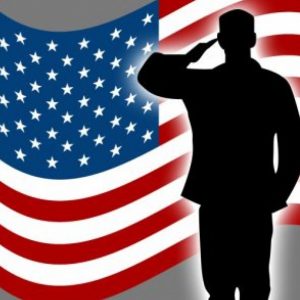 Do you know a veteran who has served honorably and whose contributions have gone above and beyond the call of duty? The Illinois Department of Veterans' Affairs (IDVA) and the Illinois Bicentennial Committee are partnering on an "Honor 200" event which will publicly recognize the work of 200 courageous veterans who live in Illinois. The veterans will be honored at a major celebration of statehood that will be held at the United Center in Chicago on December 3, 2018.
Nominations are now being accepted. If you would like to submit a nomination, please use
this link
to access the documents. All nominations must be submitted by July 31, 2018. Completed nomination packets should be mailed to:
Illinois Depart of Veterans' Affairs
George Dunne County Building
69 West Washington, Suite 1620
Chicago, IL 60602-3013
Illinois Loses 88,000 People During Economic Recovery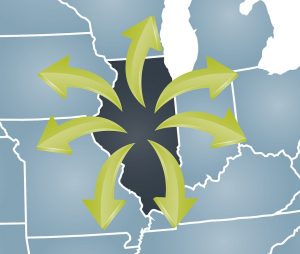 The U.S. Census's ongoing study of American population growth and movement patterns indicates that Illinois' population is shrinking in size. The Land of Lincoln has about
88,000 fewer people
than in 2013. Should these trends continue, Illinois will be on track to relinquish at least one and possibly two congressional districts after the 2020 census. Illinois currently has 18 U.S. representatives, down from 26 as recently as 1953. Illinois' shrinking population is attributed to high taxes, disproportionate non-tax burdens on employment such as workers' compensation and the cost of medical care, and an increasingly aggressive eagerness by other states to develop a pro-business climate. A study in 2016 by the nonpartisan Paul Simon Institute found that nearly half of the Illinoisans surveyed expressed a desire to leave Illinois. For many other states, including neighboring states such as Iowa and Wisconsin, this percentage is below 10%.
Chicago Makes the Cut to Top 20 in Amazon's HQ2 Search
On Thursday, January 18, Amazon released a
list of 20 cities and metro areas
, including Chicago, that meet the criteria set forth by the company for the location of a second national headquarters. In late 2017, Amazon asked cities in North America to submit plans and proposals to initiate a major expansion. The stated criteria for selecting a location for potential expansion included a city within an urban area with more than one million people and within 45 minutes of an international airport. The presence of mass-transit infrastructure was described as strongly desirable but not essential. The firm stated that it was their intent to create a research, development, and logistics management complex that could support as many as 50,000 jobs. Other major cities on the list included Atlanta, Boston, Dallas, Denver, Los Angeles, New York City and northern New Jersey, Philadelphia, and Washington, D.C. and the Capital Beltway.
Trustees Approve Fourth Consecutive Tuition Freeze at University of Illinois
The tuition freeze, now in its fourth year, reflects efforts made by the University of Illinois trustees and system to limit cost increases and make it possible for in-state residents to afford to attend the state's flagship university. As a result of the freeze, Illinois residents accepted for admission at the three universities that form the University of Illinois system will pay $12,036 a year at Urbana-Champaign (UIUC), $10,584 at Chicago (UIC), and $9,405 at Springfield (UIS). The tuition freeze continues to provide relief for many in-state students attending the three campuses of the University of Illinois. However, the freeze does not affect other costs of enrollment at UIUC, UIC, and UIS. Costs relating to housing, meals, student fees, and education-related expenses such as textbooks continue to increase.
New Law Increases Penalties for Repeat Gun Offenders
The Safe Neighborhoods Reform Act went into effect January 1. Enacted with support from law enforcement and prosecution professionals, the new law doubles the sentencing guidelines for offenders found guilty, for a second time, of illegal possession of a firearm. House Republican Leader Jim Durkin (R-Western Springs), the lead House sponsor of SB 1722, hailed the new law upon its effective date. I was proud to support this legislation that increases penalties for repeat offenders.
In addition to the unlawful use of a weapon language, SB 1722 also expands the use by first-time firearm offenders of the First Time Weapon Offender Program. Leader Durkin and the General Assembly are fighting to increase penalties for serious gun offenders, many of them gang members, while at the same time providing a second chance to first-time gun offenders who undergo a serious program of rehabilitation and behavioral change. Under SB 1722, the Director of the Illinois State Police is authorized to create a multi-jurisdictional Violent Crime Intelligence Task Force to further study violent and gang-related crime and make additional recommendations for legislative action.