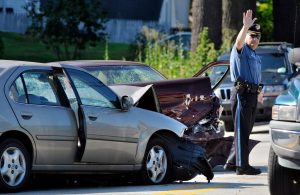 State Representative Steve Reick (R-Woodstock) has hit the ground running with regard to a significant traffic safety issue in the 63rd District.
The intersection of IL Routes 47 and 176 is located in Woodstock and is the site of many traffic accidents that have resulted in serious injuries and fatalities. "This is a priority issue for me," said Reick, a long-time resident of the City of Woodstock. "The intersection has been flagged by the Illinois Department of Transportation (IDOT) as being in the top five percent of dangerous intersections in the state, and with an estimated 40,000 vehicle trips per day through there, I will ensure this project remains on the front burner."
Since taking office, Reick has already met multiple times with officials from Woodstock, the Village of Lakewood and with Senator Pamela Althoff (R-McHenry) to ensure the project continues to move forward. "I am pleased to know that both villages and my Senator share my stance on the importance of this project," Reick said. "It is also listed as a priority for the McHenry County Council of Governments. Together we are all working hard to secure funding and keep the project on track."
The project comprises the realignment of Pleasant Valley Road, currently located approximately 500 feet north of the intersection, with the southern leg of IL Route 176 to create a signalized four way intersection to replace the dangerous "T intersection" that exists today.
You can view an informational brochure about the project here.